TUT students participate in JSTS 2023
TUT students participate in JSTS 2023
Past Events | October 20, 2023
JSTS 2023 (Japan Seminar on Technology for Sustainability) was held in Kagoshima City from September 4 (Mon.) to 8 (Fri.), organized by the National Institution of Technology (Kosen), co-organized by Toyohashi University of Technology and Nagaoka University of Technology, and administered by Kagoshima Kosen.
25 Kosen and university students from Japan and 14 students from overseas attended the seminar, and they teamed up and exchanged opinions in English on how to solve problems for building a sustainable society.
3 students from our university, VAN THI HANG, Hirabayashi Hayato, and LEE XUE JING, all first-year master's students in the Department of Applied Chemistry and Life Science, participated in the seminar as facilitators and supported the discussions among Kosen students.
Hirabayashi-san said, "Some participants praised my English, which gave me confidence in that respect. However, it was difficult for me to answer questions in English after the presentation, and I was not able to respond along to the questioners' intentions in English, but It gave me a very stimulous opportunity to use English," he said, reflecting on the seminar.
Outline of JSTS (Japan Seminar on Technology for Sustainability)
JSTS is a student-centered seminar that aims not only to acquire knowledge through workshops based on SDGs 17, but also to improve "global communication skills" and "facilitation skills" for working in diverse groups through various cultural and linguistic exchange activities.
It is organized by the Organization of National Institution of Technology, Japan, the seminar has been held in Japan since FY2016.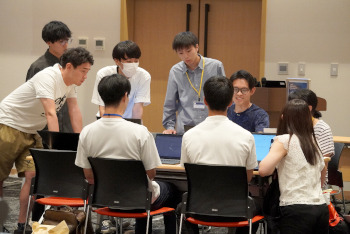 Group work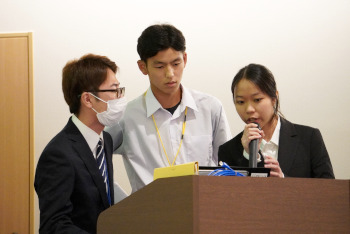 Presentation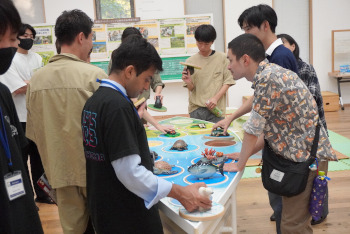 Excursion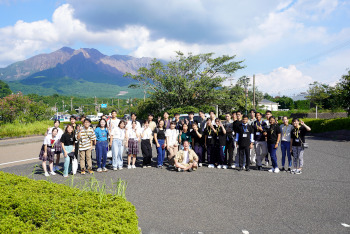 Group photo