Sawada, Kazuaki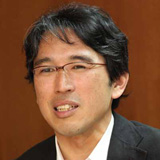 Affiliation
Department of Electrical and Electronic Information Engineering
Title
Professor / Director of Electronics-Inspired Interdisciplinary Research Institute(EIIRIS)
Fields of Research
Integrated Circuits Devices/Semiconductor Devices
Degree
Dr. Eng (Toyohashi University of Technology)
Academic Societies
The Institute of Image Information and Television Engineers / The Institute of Electrical Engineers of Japan / The Japan Society of Applied Physics
E-mail
sawada@ee
Please append ".tut.ac.jp" to the end of the address above.
Laboratory website URL
http://int.ee.tut.ac.jp/bio/
Researcher information URL(researchmap)
Researcher information
Research
The Integrated Circuit Group(ICG) at Toyohashi University of Technology deals with the study of integrated circuits (ICs) and sensor devices using new materials and structures. Our ultimate goal is to realize high-performance integrated circuits and intelligent sensors.
Theme3:Study of Micro Total Analysis Systems
Overview
Micro-TAS is a chemical analysis system that integrates microfluidic channel, pump, valve, and sensor on chip. It becomes possible for this system to measure more promptly than a conventional chemical analysis. The purpose of this study is application of medical care analysis. We fabricated Blood analysis chip. The microfluidic channel, photodiode and the signal processing circuit were integrated in this chip.
Keywords
Micro-TAS,Microfluidic device,Integrated circuits, MEMS,
Title of class
Theory of logical circuit, Semiconductor engineering Ⅰ
---