Welcome party for New International Students in April 2015
08 Apr 2015
---
The welcome party for New International Students was held on 3 April 2015. About 150 people including 35 new international students joined the party.
Toyohashi Tech hold Welcome party for New International Students twice a year, invited enrollment international students and university staffs. The party helped new students to orient themselves toward their new life.
After Guidance for International Students, participants moved to Hibari Lounge, in which halal food and drink were served.
The party began with a welcome speech from Dr. Takashi Onishi, President: "Please take care of your health, have a passion for learning, and enjoy your life in Toyohashi."
New international students and all participants had pleasant talks and meals.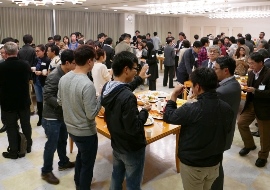 Party at Hibari Lounge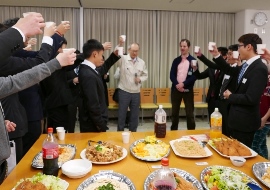 Toast to a drink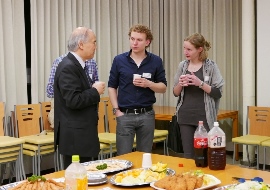 President and new students