Summer Events 2014 at TUT-USM Penang: International Training Program and Global Summer School Program
29 Sep 2014
---
Toyohashi Tech sent students to the TUT-USM Technology Collaboration Centre in Penang (TUT-USM Penang) for two summer events with students from Universiti Sains Malaysia (USM).
An international training program for the 14 selected undergraduate students was held from 31st August to 6th September. The students discussed various topics with 17 USM students and also visited the USM campus, companies with a global presence, a world heritage in Penang.
Global Summer School for students in Leading Graduate School Program started from 7th September. Jointly with USM students, they participated in debates and practical training during the two week summer school.
These two events provided the students a good opportunity to learn about different cultures, languages and lifestyle, and also to think about how to collaborate with international partners as global engineers.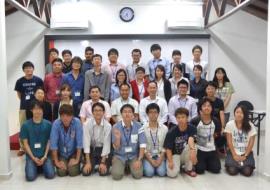 International Training Program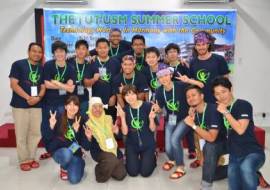 Global Summer School for students in Leading Graduate School Program