We held the 2014 first International Exchange Day 'World Tea Festival'
17 Jun 2014
---
On June 13, 2014, we threw 'World Tea Festival' as the International Exchange Day.
Center for International Relations (CIR) hold International Exchange Day 2 or 3 times in a year. One of our purposes to have this event is to activate communications between Japanese students, faculties, and International students.
In this time, named 'World Tea Festival', International students and Japanese students prepared their original tea and snack for each 16 country's booth, for example, Jal Jeera from India, Afghani chai from Afghanistan, or Arabic desserts from Egypt.
World Tea Festival started around 6 o'clock, with the greeting of Vice President Mitsuteru Inoue, a lot of guests visited International booths to have various food and beverages, and especially people continually gathered in front of popular booths.
At the same time, we enjoyed interesting stage performances, played by International and Japanese students, to take some of them, Traditional Indonesian dance, Budo-club gallant performance, a mix-unit band performance, consists of International and Japanese students, and CIR staff from UK.
In the end of the festival, we presented the result of popularity voting. Malaysia, Bangladesh and Indonesia won the first three places.
The international Exchange Day 'World Tea Festival' eventually had 600 guests and achieved a great success.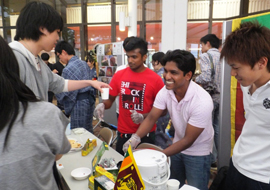 A Sri Lankan student serving tea with a smile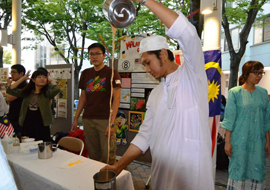 Tea performance by a Malaysian student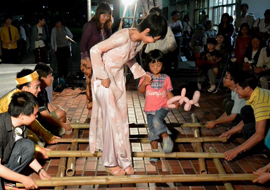 Bamboo performance by Vietnamese students and guests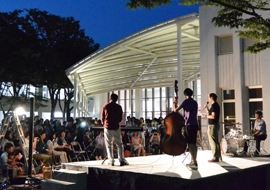 A mix-unit band performance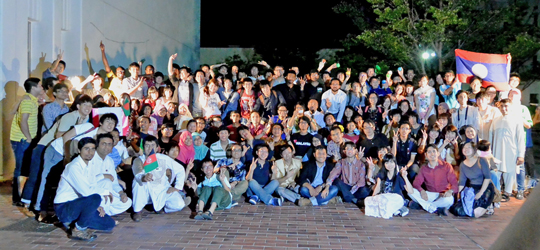 International students group photo