Entrance Ceremony for the academic year 2014
11 Apr 2014
---
On April 3, 2014, Entrance Ceremony for the Academic Year 2014 was held, and including both Japanese and International students, total 503 Bachelor Course Students (93 B1 students and 410 B3 students), 438 Master's course students, and 19 Doctoral Course Students were admitted to Toyohashi University of Technology.
Mostly from Japanese Technical College (Kosen), we welcomed 36 international students.
New comers are from Indonesia, Uganda, Korea, Bangladesh, Brazil, Vietnam, Malaysia, Mexico, Mongolia and Laos.
They had busy time in attending the Entrance Ceremony, orientation and welcome party for International students.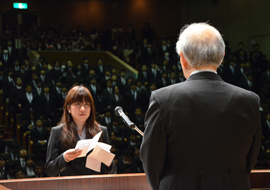 Pledging speech from a new student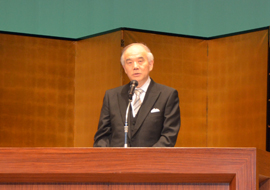 President, Dr. Takashi Onishi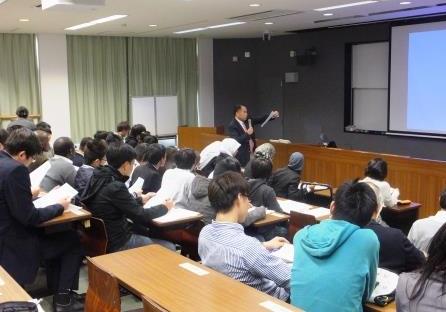 Orientation for new international students