Toyohashi Tech hosted students and faculty member from Indonesia under JENESYS programme
06 Jun 2012
---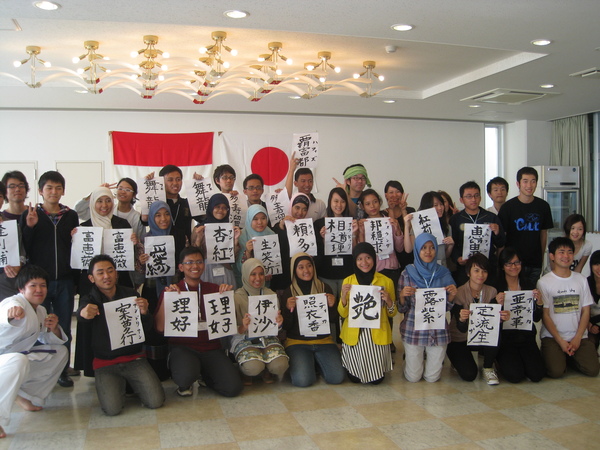 On May 11, Toyohashi University of Technology hosted 21 students and one faculty member from Indonesia under the Japan-East Asia Network of Exchange for Students and Youths (JENESYS programme).

After being greeted to the university by Kiyokatsu Jinno, Vice President in charge of Educational and International Affairs, the students attended a lecture by Prof. Akira Mizuno of the Department of Environmental and Life Sciences.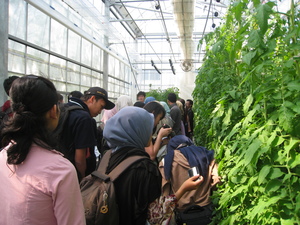 Following this, Indonesian students enrolled at TUT gave the visitors a presentation on the university, providing a general overview as well as information on student life and our research activities, followed by an exchange of opinions.

The group then toured the Electronics-Inspired Interdisciplinary Research Institute and the Research Center for Agrotechnology and Biotechnology. The Indonesian students listened intently and asked many questions throughout their tour.
They enjoyed interacting with their Japanese counterparts, including demonstrations by the Japanese Martial Arts Club and trying their hand at calligraphy with the International Exchange Club.