GCOE symposium TOKYO2012
30 Mar 2012
---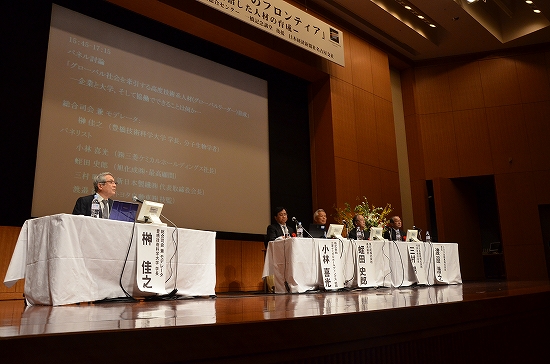 The Global COE Symposium Tokyo 2012, entitled "Training of Sensing Architects aspiring to global leadership", was held at the Gakujutsu Sogo Center (Chiyoda-ku, Tokyo) on March 6, 2012.
This symposium was the final briefing report of the "Frontier of Intelligent Sensing" initiative which was adopted in 2007 under the Global COE Program. The symposium was successfully completed having nearly 400 participants.

This program encompassed the following objectives:
(i) to form a research and development center for "intelligent sensing" and
(ii) to train "sensing architects", who can oversee both basic technology of microchip (hardware) and its application areas (software).  

In this symposium, included in the results of the project, seven interdisciplinary researches by ex- and current-sensing architects were presented, together with 33 poster presentations. In addition, the internationally renowned expert in the area of intelligent sensing, Professor Edoardo Charbon of Delft University, gave an invited lecture.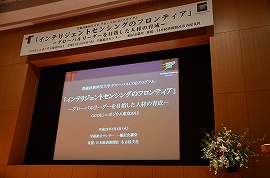 Furthermore, Professor Kazuaki Sawada, Toyohashi Tech, presented the outline and major achievement of a newly developed and implemented program for the education of sensing architects.
Also, Mr. Shiro Hiruta, Supreme Advisor of Asahi Kasei, presented a lecture entitled "Do not be afraid of change" and Mr. Hiroyuki Watanabe, Executive Advisory Engineer, Toyota Motor Company, spoke on "To Explore the world of the Future". The lectures made by two guest speakers focused on key points in the training of personnel for global business deployment.

Then, in panel discussions featuring "Training of highly technological engineers who can lead a globalized society (global leader)" our President Professor Sakaki acted as the overall host and moderator. Four panelists, Mr. Yoshimitsu Kobayashi, President of Mitsubishi Chemical Company, Mr. Shiro Hiruta, Supreme Advisor of Asahi Kasei Corporation, Mr. Akio Mimura, President of Nippon Steel Corporation, and Mr. Hiroyuki Watanabe, Executive Advisory Engineer of Toyota Motor Company, discussed the theme "What can be done by industry and universities or collaboration between them?"
The panelists engaged in an honest and in-depth debate on the topics of problems, support for education of global leaders who can lead a rapidly changing Japanese environment in globalization and also on the roll that universities and industries can play. Most of the audience was strongly impressed and appreciatively received suggestions from the discussions. It was, in fact, a memorable panel discussion.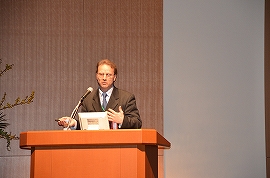 At the exchange party, demonstrations were conducted of nine prototyped machines, developed by the "sensing architects" in order to visualize their research results, together with 66 poster presentations. The participants actively exchanged ideas and had pleasant conversations with alumni of Toyohashi Tech. Also in the lobby, up-dated topics in Toyohashi Tech and Toyohashi City were introduced on various panels.
 
Toyohashi Tech's vision "Frontier of Intelligent Sensing" was adopted as a project in the Global COE Program 2007. In this program, Toyohashi Tech formed a research and development center for "intelligent sensing", in which sensors are integrated with advanced "intelligence", such as biological information, areas of medical, environment and agriculture, and which are beyond the capacity of conventional sensors. This program was made possible due to our world unique facility, the LSI factory, which is capable of designing LSI devices, incorporating various sensors, in addition to the actual manufacturing of the chips. Furthermore, TUT has educated and trained "sensing architects", who can explore the future of sensing field, supporting an information oriented society, and who can be internationalized leaders with immediate potential.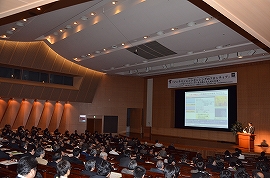 This symposium was held to sum up the activities of the GCOE program held over a period of five years from 2007.