Graduation Ceremony for Graduate School of Engineering
06 Oct 2011
---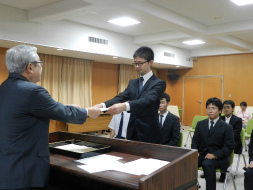 On 26 September 2011, five students were given the Doctoral Degree of Engineering, and two international students were given the Master Degree of Engineering.

Two international students were the Twinning Programme Graduates came from Bandung Institute of Technology, Indonesia, and HoChiMinh City University of Technology, Vietnam.

They were the first students who completed the course which is reformed in October 2010.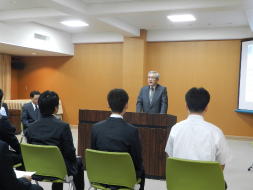 After the seven students were handed their degree, President Sakaki gave a speech cheering their bright future.

We sincerely hope for their future success, and would like to see them again in near future.