Professors Kitamura and Fukumoto of Mechanical Engineering Inducted into Fellowship of Japan Society of Mechanical Engineers
26 May 2011
---
March 29, Professors Kenzo Kitamura and Masahiro Fukumoto of the Department of Machinery and Engineering were certified as Fellows of the Japan Society of Mechanical Engineers.

The fellowship is certified under strict review by the largest academic society of mechanical engineering (40,000 members) in Japan to those members who have been active for more than 10 years and who have contributed significantly to the fields of mechanical engineering and technology. A certified fellow is expected to perform with deep insight and responsibility in international academic society as a representative of mechanical engineers.

The certification system commenced in 2000. Since then, the accumulated number of certified researchers has reached 1000. In this review, 94 new researchers were certified.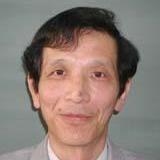 Professor Kenzo Kitamura, Department of Mechanical Engineering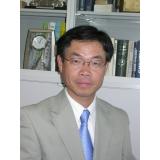 Professor Masahiro Fukumoto, Department of Mechanical Engineering