Senior Students Welcomed New Students to Toyohashi University of Technology
07 Apr 2011
---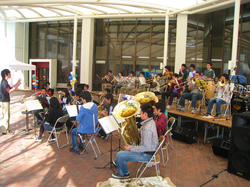 After the Entrance Ceremony, Toyohashi Tech senior students welcomed new students with Introducing Students Club Activities and Welcome Party for New International Students.
(Right image: Wind Instrument Club)



In Toyohashi Tech, there are more than 30 students club activities including "International Club," Japanese champion team of "TUT ROBOCON," "Formula Car," "Judo," "Japanese Martial Arts," "Animation and Comic," etc.

For the details of our Student Club Activities, please check

Campus Life

.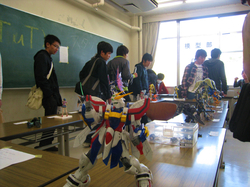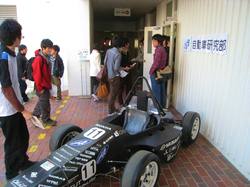 Left: Automotive Club "TUT FORMULA"
Right: Modeling Club "TuT"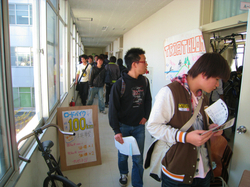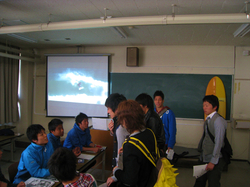 Left: "Naminori (Riding on the wave) Surfing Club"
Right: Triathlon Club (It says "100 km with road bike")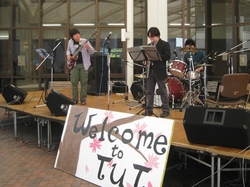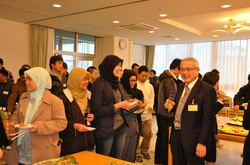 Left: President Sakaki welcomes new international students.
Right: Jazz Club's band concert