Do we subconsciously judge face-likeness?
11 May 2018
---
Keys to uncovering the face-likeness recognition mechanism using brain waves
The research team of the Visual Perception and Cognition Laboratory at the Toyohashi University of Technology has suggested that face-likeness is judged by early visual processing at around 100ms after viewing an object. The present study focused on the relation between face-likeness recognition and brain activity to suggest for the first time that face-likeness recognition is influenced by early visual processing. The results of the present study were published in Frontiers in Human Neuroscience.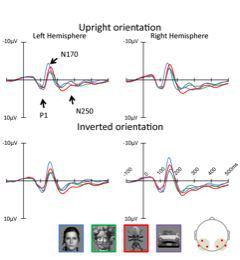 Full text: Do we subconsciously judge face-likeness?
TUT website: Press release