Kunihiko Hara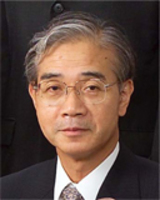 Affiliation
Research Administration Center(RAC)
Title
Vice President (Research Enhancement)/ DDG of Research Institute for Technology Innovation / Director of Research Administration Center (RAC) / Project Professor / Senior Research Administrator / Director of Research Strategy office
Fields of Research
Semiconductor Materials, Semiconductor Devices,Anisotropics, Methodologies of Research and Development, Technology Management
Degree
Ph.D. in Engineering
Academic Societies
The Japan Society of Applied Physics, The Institute of Electrical Engineers of Japan, The Chemical Society of Japan, Society of Automobile Engineers of Japan
E-mail
hara@rac
Please append ".tut.ac.jp" to the end of the address above.
Research
After my career at DENSO Corporation as a member of the board and a director of DENSO Research Laboratories, Nippon Soken, Inc. as a senior executive director and a member of the board, and Genesis Research Institute, Inc. as an executive vice president and a member of the board, I became a special appointment professor at the Toyohashi University of Technology in 2010. I was inducted as a project professor for the Research Administration Center on December 1, 2013. Before I served in company management, I conducted research and development on Mechanisms of the time related deterioration of power switching devices, tough semiconductor devices for surroundings, ionized radiation damage and plasma induced damage, high energy ion implantation into semiconductors, research on the crystal growth of wide band gap semiconductors and the power devices which use them (later worked on systematizing materials science and engineering referred to as anisotropics), research on nano-structure controlled lithium battery active materials, and so on. In these areas, I researched on MEMS sensors, atomic migration at metal-metal interface, electronic characterization on surface/interface, analysis of electronic structure of crystal defects, defect free crystal growth, interface ionics, and the Crystal orientation control of ceramic laser medium.
I also took part in education for advanced technologies engineers teaching research and development methodology, technology and engineering ethics, and so on through the experience of managing the company's research and development divisions. Based on my work experiences and teaching experience in the "Taylor-Made and Baton-Zone" graduate courses and presently in the Research Administration Center, I am currently working on planning measures and the promotion of research capability enhancement of the university for the strategic enhancement of research promotion.
---