Motohiro Yamada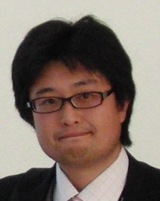 Affiliation
Department of Mechanical Engineering
Title
Assistant Professor
Fields of Research
Thermal spray prcess / Ceramics coating
Degree
Ph.D (Toyohashi University of Technology)
Academic Societies
Japan Thermal Spray Society / The Ceramic Society of Japan / ASM International / Japan Welding Society / The Institute of Electrical Engineers of Japan / The Japan Society of Mechanical Engineers
E-mail
yamada@me
Please append ".tut.ac.jp" to the end of the address above.
Laboratory website URL
http://isf.me.tut.ac.jp/
Research
(1) Development of Coating Technology of Refractory Ceramic Materials
(2) Fabrication of Functionally Coatings by Cold Spraying and Investigation of Deposition Mechanisms
(3) Fabrication of Functionally Coatings by Aerosol Deposition Method and Investigation of Deposition Mechanisms
Theme1:Suspension spray process for optical ceramic coatings
Overview
Suspension spray process can deposit high quality coatings which maintain feedstock properties. This research aims to fabricate optical coatings and clarify the importance of coating microstructure on the optical properties.
Keywords
Suspension spray, Plasma spray, HVOF spray, Optical property
Theme2:Fabrication of functional coatings by cold spray process
Overview
Cold spray deposition is a coating fabrication technique that uses the supersonic gas stream to accelerate the feedstock particles. It is purely a solid phase deposition method hence, no melting of feedstock material. For the case of titanium dioxide coating, the high photocatalytic anatase structure can be retained in the coating with cold spraying. However, cold spraying ceramic materials is well known to be difficult. In cold spray, plastic deformation of feedstock particles is required for adhesion to the substrate. However, it is difficult to plastically deform hard and brittle ceramic materials, such as titanium dioxide. This study aims to fabricate ceramic coatings through cold spray process and clarify the deposition mechanism.
Keywords
Cold spray, Deposition mechanism, Photocatalyst
Theme3:Fabrication of functional coatings by aerosol deposition process
Overview
Aerosol Deposition is a promising process for fabrication of thick and dens ceramic coatings. Therefore, this process has been developed for fabrication of ceramic coatings especially PZT coatings for MEMS devices. However, the deposition mechanism of the sprayed solid ceramic particles has not been clarified yet. The deposition mechanism is essential to improve the process and equipment. This study aims to fabricate functional coatings through aerosol deposition process and clarify the deposition mechanism.
Keywords
Aerosol deposition, Deposition mechanism, Ceramic coating
---