Miki Ueno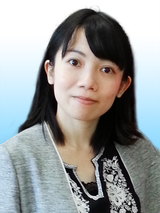 Affiliation
Information and Media Center
Title
Assistant Professor
Fields of Research
Kansei Engineering, Human Agent Interaction
Degree
Ph.D in Engineering (Osaka Prefecture University)
Academic Societies
The Institute of Systems Control and Information Engineers, The Society of Instrument and Control Engineers, The Japanese Society for Artificial Intelligence
E-mail
ueno@imc
Please append ".tut.ac.jp" to the end of the address above.
Research
My research topic is to make appropriate picture models for computers focused on the process of communication and constructing creative stories. The aim of the research is to understand and create intellectual products automatically by computers.
Theme2:Picture models for computers to analyze and create intellectual picture products
Overview
Using pictures is a strong way to communicate with others because pictures are comprehensible to various people, regardless of age and national origin.
For example, humans can understand the situation and emotion in pictures and estimate what will happen in sequential pictures such as comics and picture books.
However, it is difficult for computers to understand deformed pictures. To solve this problem, focused on the state and transition of object in 4-scene comics, in which pictures are divided into fundamental parts and construct the picture models.
Then, the relationship between the representation of pictures and stories is analyzed and develop automatically creating comics system based on the databases.

---