Yumiko Yoshimura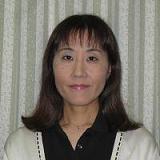 Affiliation
Insthitute for Global Network Innovation in Technology Education
Title
Associate Professor
Fields of Research
Linguistics / Japanese as a Foreign Language / Intercultural Education
Degree
All But Dissertation(Ph.D.course in Linguistics, University of Tsukuba)
Academic Societies
The Linguistic Society of Japan / The Society for Japanese Linguistics / The Mathematical Linguistic Society of Japan / The Society for Teaching Japanese as a Foreign Language
E-mail
yumiko@
Please append "tut.jp" to the end of the address above.
Laboratory website URL
http://www.ita.cs.tut.ac.jp/~yumiko/
Researcher information URL(researchmap)
Researcher information
Research
I have been researching JFL(Japanese as a Foreign Language) by integrating knowledge and analysis in extensive fields such as:
1) the structure and the function of Japanese (words, grammar, text, usage, sound, letters, characters and writing systems, etc.)
2) characteristics of Japanese in comparison with other languages of the world,
3) methods and theories of language teaching and learning
4) cultural differences in verbal and non-verbal expressions, etc.
Theme1:Support System for Teaching Japanese WWW Reading
Overview
More and more people of the world are using Japanese as a foreign language. Their age, nationality, mother tongue, and purpose of use have become diversified. To meet the varioius need of them, teaching materials for reading would be more effective being enhanced search engine on the internet. The difficult kanjis and words in the raw materials might be a barrier, though. In order to solve this problem, our project with the department of engineering developed the system to convert kanjis in the specified difficulty into hiraganas. We have been developing the system to show the selected materilas according to the difficulty of the vocabulary.
Keywords
diversity of Japanese users, the internet, search, reading, difficulty of kanji and vocabulary, narrow down
Theme2:Japanese Movie Clitique for Understanding Japanese Language and Japanese Culture
Overview
Japanese movie is an attractive resource to be applied for learning Japanese language and Japanese culture. For instance, oral expressions which would rarely explained in the textbooks, tones, facial expressions, attitudes, dress, ambience of home, conditions of working place, human relations, and historical background are grasped with a picture and sound. Even a Japanese person can experience so little in his/her life that he/she would be able to understand Japanese language, culture, and life more deeply by experiencing and criticizing the virtual world of movie. In my class mixed with overseas students and Japanese students, I conduct the presentation and the discussion on movie critique.
Keywords
Japanese movie, ctitique, Japanese language, Japanese culture, intercultural understanding, intra-cultural understanding
Theme3:The Rules and the User's Cognition of Letter Types of Modern Japanese
Overview
Modern Japanese is a unique language in terms of the orthography, which consists of three types
of letters and charanters; i.e. kanji, hiragana, and katakana. Japanese text in fact contains Roman letters, numerals, and symbols in addition to these three systems but to a much lsesse extent. Each type has its own function and territory in a text, and within a type its own rules. I have been focusing on the difference between the rules and the use in the real world, and researching the user's cognition. The analysis includes the following: 「ら致(拉致)」「草なぎ(「なぎ」は弓へんに前の旧字体その下に刀)」「行なう」「平米」「ビルヂング」「らーめん」「TOUKYOU」「TOOKYOO」
Keywords
kanji, hiragana, katakana, writing rulles, usage, use
---