Takaaki Takashima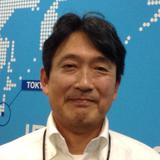 Affiliation
International Cooperation Center for Engineering Education Development (ICCEED)
Title
Professor
Fields of Research
Human Computer Interaction, Technology & IP Business Development
Degree
Master in Computer Science and Engineering
E-mail
takashima@icceed.ignite
Please append ".tut.ac.jp" to the end of the address above.
Research
After graduating from Toyohashi University of Technology (Toyohashi Tech) in 1982, worked for IBM until the end of 2013. Started career in IBM from Human Factors center in product development laboratory, and then various missions have been carried out in multiple divisions, e.g. Hard Disk business sales engineer, global operations, overseas liaison, executive assistant; Solution business development and sales for R&D division; Business consulting in R&D area; Research division technology & intellectual property business development, sales and contract management. Appointed as a full time professor of international cooperation center of the Toyohashi Tech, in order to contribute for the University's Go-Global renovation projects through utilizing these global experiences, knowledge and human networks.
---