Youna Lee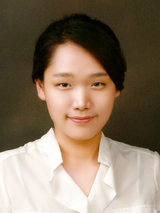 Affiliation
Department of Electrical and Electronic Information Engineering
Title
Research Associate
Fields of Research
Biosensor / Semiconductor Devices
Degree
Master of Electronics Engineering (Kyungpook National University)
Academic Societies
The Institute of Electrical Engineers of Japan / The Japan Society of Applied Physics / The Korea Sensor Society
E-mail
lee@ee
Please append ".tut.ac.jp" to the end of the address above.
Laboratory website URL
http://int.ee.tut.ac.jp/bio/
Researcher information URL(researchmap)
Researcher information
Theme1:Bio-image sensor for multi detection of neurotransmitter activities and pH change in real-time
Overview
I'm developing a multiplexing bio-image sensor that can monitor ATP, acetylcholine and pH change in nervous system simultaneously. The developed sensor can be the world's first analyze tool that can widely observe and detailed explain the brain function by an electrochemical method. The research concept has shown in figure. The proposed sensor bases on charge-transfer-type pH image sensor consisting of 128 x 128 pixels and various enzymes are immobilized on each pixel to detect several kinds of neurotransmitters selectively. The measured spatiotemporal information with high selectivity enables spatiotemporal imaging of neurotransmitter dynamics in real-time. The high spatial resolution makes possible to specifically monitor a chemical interplay among cells. A targeted molecular could be selected according a purpose and customized by changing an immobilized enzyme simply.

Selected publications and works
Patent
澤田 和明, 奥村 弘一, You-Na Lee, 「センサ」, 日本特願番号2015-213876, 2015.
Reference
"Development of an ATP and hydrogen ion image sensor using a patterned apyrase-immobilized membrane," You-Na Lee, K. Okumura, T. Iwata, K. Takahashi, T. Hattori, M. Ishida and K. Sawada, Talanta, vol. 161, pp. 419-424, Aug. 2016.
Keywords
Bio-image sensor, Enzyme patterning technique
Title of class
Experimental Practice for Electrical, Electronic and Information Engineering 1
---