Taichi Goto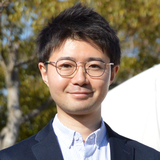 Affiliation
Department of Electrical and Electronic Information Engineering
Title
Assistant Professor
Fields of Research
Magnetics / Optics/ Photonics/ Nanotechnology/ Spintronics/ Magnonics
Degree
Doctor of Engineering (Toyohashi University of Technology)
Academic Societies
MSJ (Magnetics Society of Japan), IEEE (Institute of Electrical and Electronics Engineers), JSAP (The Japan Society of Applied Physics), IEEJ (The Institute of Electrical Engineers of Japan), APS (American Physical Society), MRS (Material Research Society
E-mail
goto@ee
Please append ".tut.ac.jp" to the end of the address above.
Laboratory website URL
http://www.spin.ee.tut.ac.jp/
Researcher information URL(researchmap)
Researcher information
Research
The magnetic devices by using nanotechnology, optics, rf engineering, electronics, biology, etc. have been developing. As the novel functional materials, the magneto-photonic crystal generating optical Tamm states and the composite films with nano iron wires etc have been fabricated. These materials can be used in applications like the magneto-optical modulators with the electro-optical effects controlled by voltage, the Q switch lasers, and the waveguide type optical isolators.
Theme1:Development of Spin Wave Integrated Circuit
Overview
We are developing new integrated circuits (ICs) based on spin waves (SWs). The SW IC was proposed most recently, but the fundamental properties have not been revealed yet. Therefore we prepared our really high potential materials by ourselves, created a novel concept of the logic devices, and designed the completely new processing system based on SWs. The SWs does not transfer electrons, do not flow current which means the Joule loss is zero in these SW devices. Such a loss Joule loss processors should be applied to ultra-cold computers.
Selected publications and works
■N. Kanazawa, T. Goto, K. Sekiguchi, A. B. Granovsky, C. A. Ross, H. Takagi, Y. Nakamura, H. Uchida, and M. Inoue, "The role of Snell's law for a magnonic majority gate," Sci. Rep. 7, 7898 (2017). https://doi.org/10.1038/s41598-017-08114-7
■N. Kanazawa, T. Goto, K. Sekiguchi, A. B. Granovsky, C. A. Ross, H. Takagi, Y. Nakamura, and M. Inoue, "Demonstration of a robust magnonic spin wave interferometer," Sci. Rep. 6, 30268 (2016). http://dx.doi.org/10.1038/srep30268
●Press release「Smooth propagation of spin waves using gold」https://www.eurekalert.org/pub_releases/2017-06/tuot-spo062117.php
◆Please see my research map. https://researchmap.jp/taichigoto/?lang=english/
Keywords
Magnonics, Spin wave, Low loss, SW IC
Theme2:Development of magnetooptical Q-switch laser using magnetic domain motion
Overview
Dr. Taichi Goto and his colleagues have fabricated the first magneto-optical (MO) Q-switched laser. Unlike electro-optic (EO) and acousto-optic (AO) effects, MO effects had not previously been used in Q-switched lasers, although the effects themselves are very well-known. The fabricated MO Q-switched laser contributes to the development of compact high-power lasers.
Selected publications and works
■R. Morimoto, T. Goto, T. Taira, J. Pritchard, M. Mina, H. Takagi, Y. Nakamura, P. B. Lim, H. Uchida, and M. Inoue, "Randomly polarised beam produced by magnetooptically Q-switched laser," Sci. Rep. 7, 15398 (2017). https://doi.org/10.1038/s41598-017-15826-3
■R. Morimoto, T. Goto, J. Pritchard, H. Takagi, Y. Nakamura, P. B. Lim, H. Uchida, M. Mina, T. Taira, and M. Inoue, "Magnetic domains driving a Q-switched laser," Sci. Rep. 6, 38679 (2016). http://dx.doi.org/10.1038/srep38679
■T. Goto, R. Morimoto, J. W. Pritchard, M. Mina, H. Takagi, Y. Nakamura, P. B. Lim, T. Taira, and M. Inoue, "Magneto-optical Q-switching using magnetic garnet film with micromagnetic domains," Opt. Express 24, 17635-17643 (2016). https://doi.org/10.1364/OE.24.017635
◆Please see my research map. https://researchmap.jp/taichigoto/?lang=english/
Keywords
Magnetooptics, Q-switch, laser, magnetic domain
Theme3:Material Development for Micro-devices using Magnetic Interference
Overview
We develop nanometer and micrometer scaled devices based on novel concepts. These uses magnetic interferences. To demonstrate the new concept, new materials including multilayer and/or hetero structures are required. The following materials has been developed and applied to prototype devices.
・Single & poly-crystalline yttrium iron garnet films (YIG)
・Single & poly-crystalline cerium substituted yttrium iron garnet films (Ce:YIG)
・Poly-crystalline bismuth substituted yttrium iron garnet films (Bi:YIG)
・Poly-crystalline Bi,Dy,Al substituted yttrium iron garnet films (Bi,Dy,Al:YIG)
・Single & poly-crystalline Fe substituted strontium titanate (Fe:SrTiO3)
・Magnetophotonic crystal exhibiting Tamm state
・Magnetic micro-cavity

Selected publications and works
■T. Yoshimoto, T. Goto, H. Takagi, Y. Nakamura, H. Uchida, C. A. Ross, and M. Inoue, "Thermally stable amorphous tantalum yttrium oxide with low IR absorption for magnetophotonic devices," Sci. Rep. 7, 13805 (2017). https://doi.org/10.1038/s41598-017-14184-4
■T. Goto, D. H. Kim, X. Sun, M. C. Onbasli, J. M. Florez, S. P. Ong, P. Vargas, K. Ackland, P. Stamenov, N. M. Aimon, M. Inoue, H. L. Tuller, G. F. Dionne, J. M. D. Coey, and C. A. Ross, "Magnetism and Faraday rotation in oxygen-deficient polycrystalline and single-crystal iron-substituted strontium titanate," Phys. Rev. Applied 7, 024006 (2017). https://doi.org/10.1103/PhysRevApplied.7.024006
■T. Yoshimoto, T. Goto, R. Isogai, Y. Nakamura, H. Takagi, C. A. Ross, and M. Inoue, "Magnetophotonic crystal with cerium substituted yttrium iron garnet and enhanced Faraday rotation angle," Opt. Express 24, 8746-8753 (2016). https://doi.org/10.1364/OE.24.008746
■A. Kehlberger, K. Richter, M. C. Onbasli, G. Jakob, D. H. Kim, T. Goto, C. A. Ross, G. Götz, G. Reiss, T. Kuschel, and M. Kläui, "Enhanced magneto-optic Kerr effect and magnetic properties of CeY2Fe5O12 epitaxial thin films," Phys. Rev. Applied 4, 014008 (2015). https://doi.org/10.1103/PhysRevApplied.4.014008
■T. Goto, Y. Eto, K. Kobayashi, Y. Haga, M. Inoue, and C. A. Ross, "Vacuum annealed cerium-substituted yttrium iron garnet films on non-garnet substrates for integrated optical circuits," J. Appl. Phys. 113, 17A939 (2013). https://doi.org/10.1063/1.4800946
■T. Goto, A. V. Dorofeenko, A. M. Merzlikin, A. V. Baryshev, A. P. Vinogradov, M. Inoue, A. A. Lisyansky, and A. B. Granovsky, "Optical Tamm states in one-dimensional magnetophotonic structures," Phys. Rev. Lett. 101, 113902 (2008). https://doi.org/10.1103/PhysRevLett.101.113902
◆Please see my research map. https://researchmap.jp/taichigoto/?lang=english/

Keywords
Magnetic garnet, Magnetic perovskite, Crystal growth, Polycrystal, Ceramics
Title of class
Experimental Practice for Electrical, Electronic and Information Engineering 2 (B12610120)
Basic Electromagnetism Exercise (B12510050)
Others (Awards, Committees, Board members)
◆Please see my research map. https://researchmap.jp/taichigoto/?lang=english/
---