Tsuzuki, Kazuyo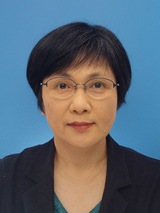 Affiliation
Department of Architecture and Civil Engineering
Title
Professor
Fields of Research
Buidling environmental engineering / Environmental ergonomics
Degree
Ph.D.
Academic Societies
Architectural Institute of Japan / Japanese Society of Human Environment system / Society of Heating, Air-Conditioning and Sanitary Engineers of Japan / Japanese Society of Biometeorology / Japan Society of Home Economics
E-mail
ktsuzuki@ace
Please append ".tut.ac.jp" to the end of the address above.
Laboratory website URL
https://www.researchgate.net/profile/K_Tsuzuki
Researcher information URL(researchmap)
Researcher information
Theme1:Effects of thermal environment on human sleep and thermoregulation
Overview
We investigate the actual sleep of occupants and ambient thermal environment in order to keep thermal comfort and sleep as well as to save energy. The volunteers are requested to wear a wrist actigraphy on the nondominant hand to measure their activity and sleep except while bathing. in their houses, where the ambient air temperature, relative humidity, and air velocity are measured on the same time. Moreover, before and after the sleep the volunteers are asked to fill the questionnaire including thermal sensation, comfort, and sleepiness.
In the climatic chamber to enable to control air temperature and humidity, the human subject experiments are performed to investigate thermoregulatory responses and sleep parameter. The thermoregulatory responses consist of body core temperature, skin temperature, sweating, heart rate, blood pressure, and so on. The sleep parameters are measured and calculated by electroencephalogram recordings.

Keywords
sleep, thermoregulation, thermal sensation, thermal comfort, elderly people, child
Theme2:Effects of renovation using well-insulated windows or wall materials on indoor thermal environmental parameters and the health of occupants
Overview
The effects of installing well-insulated windows on the residential indoor thermal environment and the thermal comfort and health of occupants were investigated in the detached houses where the elderly people lived in local area. We conducted measurement of thermal environments, occupant questionnaire about thermal comfort and surveys on physical activities of the elderly, before and after inner windows were added to inhabited houses. The results of our measurement and survey revealed that window renovation reduced the impact of cold outdoor air temperature on indoor thermal environment and improved thermal comfort in winter. Further, steps per day of the elderly significantly increased after renovation.
Keywords
houseing, renovation, health effects
Theme3:The effect of indoor thermal environment and awareness on performance of the office workers
Overview
Sleep restriction and disruption can cause deterioration in performance reflected in slower reaction time and the increasing number of errors. Such performance deterioration may trigger serious accidents in various occupational settings such as driving. Moreover, various ambient environmental parameters influence the work performance of occupants in the office. So we are investigating the occupants' performance while working in the setting thermal environments in climatic chamber.
Keywords
sleep, sleepiness, performance, office environment
---