Research highlights
High-performance electrolyte membrane for advanced fuel cells operating at medium temperature without humidification
Fuel cells are so called clean energy devices that convert chemical energy from a fuel into electricity via electrochemical reactions. Of the various types of cells, polymer electrolyte fuel cells (PEFCs) have attracted attention as power sources for household cogeneration units, portable devices, and electric vehicles.
The operating conditions of the PEFCs are generally restricted to be lower than 100℃ and under high humidity due to the properties of widely used perfluorosulfonate membranes such as Nafion®. Solid state proton conductive membranes with high conductivity in the medium temperature range (100–200℃) even under low humidity are required as electrolytes for PEFCs. Now, the operation of PEFCs in the medium temperature range improves the utilization of total electric power generated in the cells and reduced the poisoning of Pt catalysts with CO in the fuel gases. In addition, the operation of PEFCs under low humidity permits the reduction of the weight and volume of humidifiers.
Atsunori Matsuda and colleagues at Toyohashi University of Technology developed a high-performance electrolyte membrane for advanced fuel cells operating at medium temperature and without humidification. The new electrolyte membranes are composed of highly proton conductive inorganic compounds and phosphoric acid-doped polybenzimidazole (PBI). The inorganic compound was prepared from inorganic heteropoly acid containing tungsten and silicon with alkali hydrogen sulfate by high-power mechanical milling. The research team successfully reduced the additive amount of phosphoric acid to improve the chemical durability.
The maximum output of a fuel cell using this electrolyte film reached the world's highest level of 350mW/cm2 at 160℃ without humidification. The long term stable power generation under these conditions was confirmed to 800 h. These results demonstrate that the newly developed inorganic-organic composite electrolyte membranes have high potential for the practical application for advanced fuel cell systems.
Reference:
[1] Song Yul Oh, Toshihiro Yoshida, Go Kawamura, Hiroyuki Muto, Mototsugu Sakai, and Atsunori Matsuda, "Inorganic-Organic Composite Electrolytes Consisting of Polybenzimidazole and Cs-Substituted Heteropoly Acids and Their Application for Medium Temperature Fuel Cells," Journal of Materials Chemistry, 20, 6359 (2010), Department of Electrical and Electronic Information of Engineering, Toyohashi University of Technology. http://ion.ee.tut.ac.jp/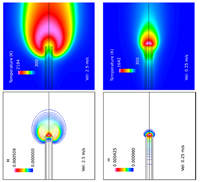 Fig.1:Photograph of the newly developed inorganic-organic composite electrolyte membrane for the advanced fuel cell systems operating at medium temperature without humidification.
Enlarge Image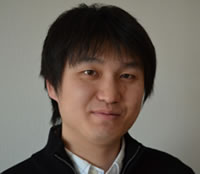 Atsunori Matsuda
Enlarge Image