Research highlights
High pressure cold spray technology: Producing thick metallic coatings on polymer substrates
Lightweight materials, such as polymers, are used to reduce the weight of aircraft and automobiles. However, poor resistance to erosion, electrical conductivity, and low operating temperature limit their applications. These short comings may be mitigated by 'cold-spraying' a thick metallic coating onto the polymer surface.
Cold spray is a low temperature and rapid coating process where high velocity particles, propelled by supersonic gas, are exploited to coat surfaces. However, instead of coating polymer substrates, the high energy particles cause severe erosion of polymer surfaces.
Recently, Masahiro Fukumoto and his group at Toyohashi University of Technology (Toyohashi Tech) demonstrated the formation of thick metallic coatings on polymers and composite materials by the cold spray process. Furthermore, they found that unlike particles of low density materials such as aluminum and tin, the successful deposition of thick layers of high density materials such as copper was significantly affected by the particle morphology.
A thick copper coating was deposited on a PVC polymer substrate by carefully selecting the morphology of the copper particles. Initially, the base stratum was deposited using spherical copper particles and then a thick coating was fabricated using dendritic shape copper particles.
The shear adhesion strength of the coating and electrical resistivity were 2 ± 0.4 MPa and 11.39 ± 1.6 µΩ cm, respectively. These values are far superior to copper coating produced by other methods.
This study shows the possibility of producing a highly conductive copper surface on polymer substrates for automobile, electronic and aerospace industries.
Reference:

Authors: Ganesan Amirthan, Jon Affi, Motohiro Yamada, Masahiro Fukumoto
Title of original paper: Bonding behavior studies of cold sprayed copper coating on the PVC polymer substrate
Journal, volume, pages and year: Surface and Coating Technology 207, 262-269 (2012).
Digital Object Identifier (DOI): 10.1016/j.surfcoat.2012.06.086
Affiliations: Department of Mechanical Engineering, Toyohashi University of Technology.
Web address: http://isf.me.tut.ac.jp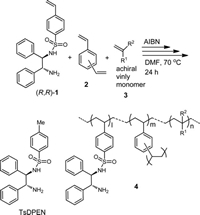 Masahiro Fukumoto
Enlarge Image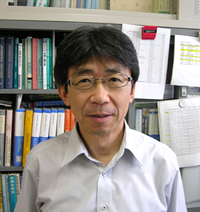 (a) Homogeneous copper coating on a PVC substrate; (b) Coating interface at high magnification.
Enlarge Image